We enter into overseas market with very first drugs and medical devices
in Japan or world Interviewee 
Executive Officer, Head of President Office
Yoshihide Yamamoto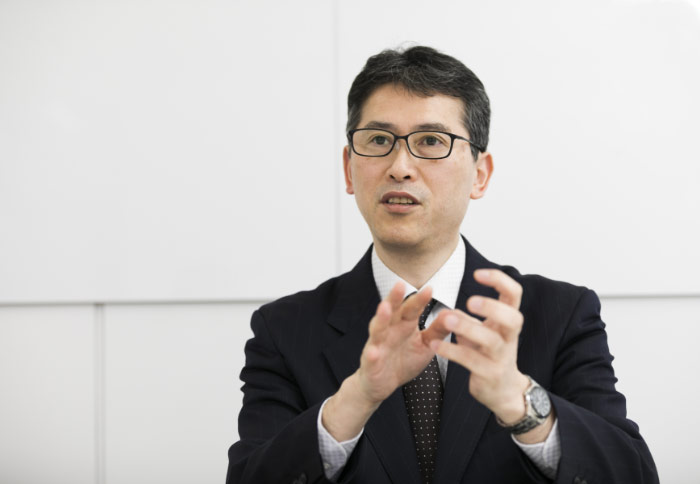 Starting overseas business of unmet-needs drugs and medical devices originated in Japan
One of Nobelpharma's management policies is "launching business around the world." In the future, we will accelerate our overseas expansion of medicines and medical devices for unmet medical needs.
For the first phase of our overseas expansion, we are aiming to release RAPALIMUS® Gel (a pharmaceutical for the treatment of skin lesions accompanying tuberous sclerosis complex (TSC)), a sirolimus gel for external use and our first pharmaceutical to gain a SAKIGAKE designation; TITANBRIDGE® (a device for thyroid cartilage fixation), the first medical device to gain a SAKIGAKE designation and the first of the SAKIGAKE Designation System to receive approval; and RETYMPA® (a pharmaceutical for the treatment of tympanic membrane perforation) in the US, China, and Europe.
These three products—two pharmaceuticals and a medical device—were unprecedented in both Japan and the world. There is a great number of patients who are unable to receive treatment for rare diseases and ailments. We will create strategic partnerships with research institutions and companies overseas so that we can deliver our products to these patients and healthcare workers.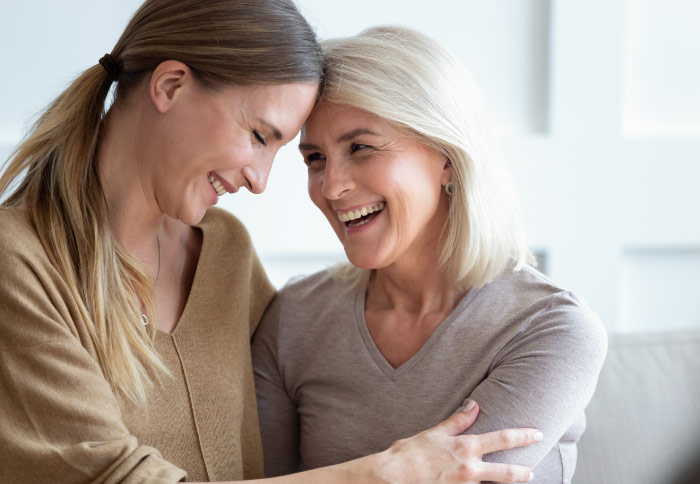 Driving awareness of incurable or rare diseases that have been neglected
It is difficult to find medical specialists for such rare diseases and ailments. Even if a patient finds a medical specialist, it is often the case that they have to travel a long way to visit them. In fact, during the preparatory stage before beginning sales, we received many inquiries from places all around the world. As a result, in addition to sales promotion activities, Nobelpharma is also involved in awareness activities regarding these diseases and ailments.
More specifically, we are strengthening our approach to and cooperation with patient organizations, as well as networking with medical specialists who are key opinion leaders in their field, and will provide information about the rare diseases and ailments in question. On top of this, we are gathering information and case studies on telemedicine, which is not yet common in Japan, with a view to providing this to Japanese healthcare workers.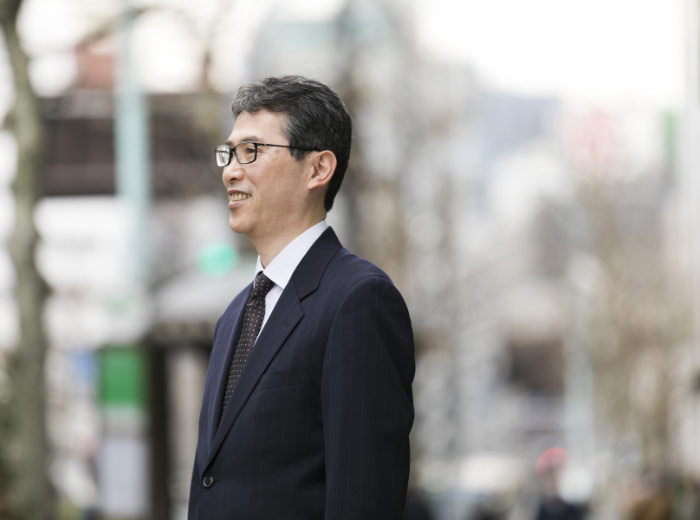 Government actively supporting to extend presence of drugs and medical devices of Japanese origin
The authorities for pharmaceutical administration in Japan have established the SAKIGAKE Designation System to dispatch world-leading pharmaceuticals and medical devices and increase the presence of Japanese products. Both RAPALIMUS® Gel and TITANBRIDGE® were the first products to receive a SAKIGAKE Designation. Nobelpharma has received proactive guidance and advice from this administration, and has responded by working towards applications, approval, and releases at a quick pace.
In addition, the Malaria Vaccine Development and Establishment of its Commercial Manufacturing project, which has been moving forward in cooperation with Osaka University and the Global Health Innovative Technology Fund (GHIT Fund), has been selected by the Japan Agency for Medical Research and Development (AMED)'s Cyclic Innovation for Clinical Empowerment (CiCLE), and its development phase is progressing right up to clinical trials.
Now is the time that Nobelpharma's evolution into a global company begins.