Board Members

Board Members
President & CEO
Jin Shiomuraprofile
Directors (part-time)
Isamu Sojyo
(former Executive Managing Director of Japan Intellectual Property Association, former General Manager of Intellectual Property Department at Mitsubishi Chemical Corporation)
Nobukuni Taneya
Takahisa Iizuka
(MEDIPAL HOLDINGS CORPORATION)
Koichi Noda
(Inabata & Co., Ltd)
Toshio Miyata
(Director of Mih Clinic Yoyogi)
Audit & Supervisory Board Members (part-time)
Yoshitaka Kishi
Tomoyasu Toyoda
Executive Officers
Vice President & COO
Shigeki Shimasaki
(Head of Research & Development / PMS Regulatory Compliance & Assurance) profile
COO
Arata Tabata
(Head of Business Development & IP Management)
Senior Executive Officers
Tetsuo Hayase
(Head of Supply Chain & Manufacturing)
Hitoshi Yokoyama
(Head of Sales & Marketing)
Executive Officers
Kenji Shimizu
(Deputy Head of Research & Development)
Masato Iwamoto
(General Manager of Supply Chain Management)
Yoshiki Yagi
(Head of Project Planning & Development)
Toshiaki Okamura
(Head of Regulatory Affairs)
Kozo Hayase
(Head of Administrative Affairs & Corporate Planning)
Yoshihide Yamamoto
(Head of President Office and Overseas Business Development)
Hitoshi Hasegawa
(Head of PMS Regulatory Compliance & Assurance / General Marketing Compliance Officer)
Executive Directors
Masanori Osakabe
(Deputy Head of Research & Development)
Atsunori Iwao
(General Manager of Quality Assurance / Quality Assuarance Officer)
Takako Aburada
(General Manager of CMC Development)
Shigeru Doseki
(Region Manager of Tokyo Region)
Katsuhiro Kimura
(Region Manager of Saitama-Kanshinetsu Region)
Yoshiki Kida
(President & CEO, Nobelpharma America, LLC)
Masahiko Tanaka
(General Manager of Clinical Research 3)
Masatomi Nemoto
(General Manager of Pharmacovigilance / Safety Management Officer)
Yasuo Suga
(Deputy Head of Sales and Marketing)
Tsutomu Iwasa
(Region Manager of Kansai Region)
Makoto Matsuda
(Region Manager of Hokkaido/Tohoku Region)
Yasuo Satake
(General Manager of HR & General Affairs)
Takahiro Yamasaki
(Managing Director-Elect of Nobelpharma subsidiary to be established in Europe)
Weidong Chen
(Director of Overseas Business Development)
Manufacturing/Marketing Triumvirate
| | |
| --- | --- |
| General Marketing Compliance Officer | Hitoshi Hasegawa |
| Quality Assurance Officer | Atsunori Iwao |
| Safety Management Officer | Masatomi Nemoto |
profile
Mr. Jin Shiomura,
President (Representative Director) & CEO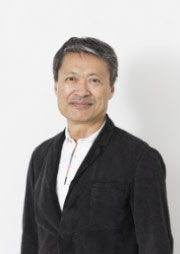 Mr. Shiomura graduated from the Faculty of Economics at Hitotsubashi University in 1977, and then joined Mitsubishi Kasei Kogyo, now Mitsubishi Chemical Corporation. There he was engaged in the sales of active pharmaceutical ingredients and worked as a Project Manager, until he was sent abroad to study at the Samuel Curtis Johnson Graduate School of Management at Cornell University in 1981, where he took Management Accounting and Marketing courses. On his return to Japan he became the Product Manager for Theodur, the first pharmaceutical product that Mitsubishi Chemical Corporation launched. He was responsible for pre-sales negotiations for the conclusion of the basic sales agreement, as well as pricing negotiations and additional indications and dosage forms. He continued to show his abilities as Marketing Manager for various new drugs. He twice received the President Award as recognition for the successful marketing of Novastan in 1996, and Cholebine in 1999.
In 1999 he was assigned to Mitsubishi Tokyo Pharmaceuticals, now Mitsubishi Tanabe Pharma Corporation, where he created and led a department that specialized in additional indications and dosage forms for pharmaceuticals that were already on the market. From 2001, when the company became Mitsubishi Pharma Corporation, he was responsible for the Strategic Products Life Cycle Management Special Division, where he engaged in the planning and promotion of additional indications.
Mr. Shiomura has consistently achieved tremendous results through strategies rich in entrepreneurial spirit. He initiated operational reforms in medical and pharmaceutical fields, and played key roles in research and development and the establishment of new businesses. He concurrently served as a Director of six subsidiaries of Mitsubishi Chemical Corporation. A number of his papers have been published, and he was an Advisory Board Member at the 17th World Congress of the International Society for Heart Research (held in 2001 in Winnipeg, Canada), among his achievements and activities that have gained him many acquaintances among medical specialists both in Japan and overseas.
While at Mitsubishi Chemical Corporation, he was named the first General Manager of the company's Health Care Planning Department on April 2002, and assumed the position of Director of 5 of the 7 medical subsidiaries under the control of this department, namely Mitsubishi Chemicals Safety Institute Ltd., Mitsubishi Chemicals Medical, Dia-Iatron, Zoegene and GenCom. He acted as Auditor of Mitsubishi Kagaku BCL and Member of the Reformation Committee of Mitsubishi Chemicals Safety Institute Ltd. He was deeply committed to developing the medical businesses of those companies, including Mitsubishi Pharma Corporation, as Manager for their consolidation and capital policy.
Mr. Shiomura left Mitsubishi and established Nobelpharma Co., Ltd., becoming its President (Representative Director) & CEO, in June 2003.
profile
Mr. Shigeki Shimasaki,
COO & Head of Research & Development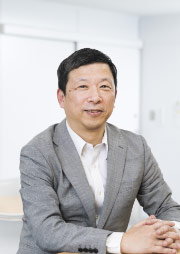 Mr. Shimasaki, before joining Nobelpharma Co., Ltd., was constantly involved in pharmaceutical research and development operations at the Mitsubishi Chemical Holdings Corporation Group, and contributed to obtaining approvals for 8 products including Radicut. In addition, being responsible for the clinical data management division, he also greatly contributed to the planning and promotion of clinical trials in Japan and overseas.
After graduating from the School of Health Sciences of the Faculty of Medicine at the University of Tokyo in 1980, he joined Mitsubishi Kasei Corp., now Mitsubishi Chemical Corporation, and was immediately assigned to the Pharmaceuticals Development Division. He worked on the application for Theodur's import license, and was engaged in survey and planning operations of new development themes. He also worked on clinical development of liver supporting medicine, recombinant hepatitis B vaccine and antithrombotic drug, Argatroban. From 1990, he worked in operations at the Medical Information Division and the Sales Planning Division, to provide technical support for sales activities. Fom 1992, he also became responsible for the Clinical Data Management Division of the Pharmaceuticals Development Division where he was involved in each step of clinical trials carried out in Japan and overseas, from planning to analysis. His contribution to statistical analysis operations for obtaining approvals for the manufacture of Argatroban (cerebral thrombosis) and Radicut (cerebral infarction), was notably recognized, which led him to win the President Award in 2001. Assuming the role of General Manager of Clinical Development from 2002, he directed large clinical trials of 1,500 samples in Japan, as well as post-marketing clinical trials for Radicut, tests for additional indication for Omeprazole, and tests for additional indication for Urso.
Mr. Shimasaki has many other achievements, having experienced development operations in various aspects he was also involved in the restructuring of the company and the development of operational policies before and after the enforcement of the new GCP (Good Clinical Practice) standards in Japan.