Board Members

Board Members
Managing Director & CEO
Jin Shiomuraprofile
Directors (part-time)
Isamu Sojyo
(former Executive Managing Director of Japan Intellectual Property Association)
Nobukuni Taneya
(Outside Director, arara inc.)
Takahisa Iizuka
(Executive Officer, Deputy General Manager of Business Development Division, MEDIPAL HOLDINGS CORPORATION)
Koichi Noda
(Executive Officer, General Manager, Financial Management Office, Inabata & Co., Ltd)
Toshio Miyata
(M.D., Ph.D., President, Mih Clinic)
Georg Holländer
(Head of Department of Pediatrics, University of Oxford)
Audit & Supervisory Board Members (part-time)
Tomoyasu Toyoda
(Company Auditor, MEDIPAL HOLDINGS CORPORATION)
Yasuhiro Kaga
(former Member of the Board of Directors/Managing Executive Officer, Mitsubishi UFJ Securities Holdings Co., Ltd.)
Executive Officers
Vice President
Shigeki Shimasaki
(Head of Research & Development Division) profile
Senior Executive Officers
Arata Tabata
(Head of Business Development & Project Planning Division)
Hitoshi Yokoyama
(Head of Sales & Marketing Division)
Kozo Hayase
(business administration/overseas subsidiaries)
Executive Officers
Kenji Shimizu
(Deputy Head of Research & Development Division)
Yoshiki Yagi
(Deputy Head of Research & Development Division)
Toshiaki Okamura
(Head of Regulatory Affairs Division)
Yoshihide Yamamoto
(Head of President Office )
Hitoshi Hasegawa
(Head of PMS Regulatory Compliance & Assurance Division/Marketing Supervisor-General/Marketing Supervisor General of drugs and medical devices)
Masanori Osakabe
(Deputy Head of Research & Development Division)
Yoshiki Kida
(President & CEO, Nobelpharma America, LLC)
Makoto Shiragami
(Head of Compliance Division)
Masayoshi Onozaki
(Head of Global Business Development Division)
Tetsuro Noguchi
(Head of Supply Chain & Manufacturing Division)
Eijiro Akatsu
(Head of Administrative Affairs &Corporate Planning Division)
Sachiko Ezoe
(Head of Medical Division)
Executive Directors
Yukio Urasaki
(Deputy Head of Business Development & Project Planning Division)
Masato Iwamoto
(General Manager of Supply Chain Management Department)
Atsunori Iwao
(General Manager of Quality Assurance Department/Quality Assurance Officer/Domestic Quality Assurance Officer)
Masatomi Nemoto
(General Manager of Pharmacovigilance Department/Safety Management Officer)
Yasuo Suga
(Deputy Head of Sales and Marketing Division)
Tsutomu Iwasa
(General Manager of West Japan Sales Department)
Yasuo Satake
(General Manager of HR & General Affairs Department)
Takahiro Yamasaki
(President & CEO, Plusultra pharma GmbH)
Yumi Imai
(General Manager of PMS Regulatory Compliance Department)
Nobuyuki Sato
(General Manager of Digital Transformation Department)
Toru Yokoyama
(General Manager of Central/East Japan Sales Department)
Yoshinobu Takahashi
(Deputy Head of Sales and Marketing Division)
Rongzhe Jiang
(General Manager, Jiangsu Nobelpharma Co., Ltd.)
Manufacturing/Marketing Triumvirate
| | |
| --- | --- |
| General Marketing Compliance Officer | Hitoshi Hasegawa |
| Quality Assurance Officer | Atsunori Iwao |
| Safety Management Officer | Masatomi Nemoto |
profile
Jin Shiomura,
Managing Director & CEO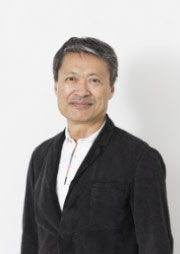 Jin Shiomura started his career at Mitsubishi Kasei Kogyo (now Mitsubishi Chemical Corporation) in 1977, as graduated from the Faculty of Economics at Hitotsubashi University. In 1981, he was sent abroad to study at the Samuel Curtis Johnson Graduate School of Management at Cornell University, where he took Management Accounting and Marketing courses. On his return to Japan, he became the product manager for Theodur, the first pharmaceutical product that Mitsubishi Chemical Corporation launched. He was responsible for the sales agreement and pricing negotiations as well as additional indication and formulation projects. He continued on his career path during which he twice received the President Awards as recognition for his successful marketing of Novastan and Cholebine showing his abilities as a marketing manager for various new drugs.
With his strategies rich in entrepreneurial spirit, he has a proven track record in medical and pharmaceutical fields of operational reforms, research and development, new business establishment, and concurrent position of director at six subsidiaries of Mitsubishi Chemical Corporation, along with various academic achievements including a number of published articles and as an Advisory Board Member at the 17th World Congress of the International Society for Heart Research (held in 2001 in Winnipeg, Canada). Throughout his career, he has also built his network with medical specialists around the world.
To present, he has been Managing Director and CEO since his establishment of Nobelpharma Co., Ltd. in 2003. In November 2020, he was appointed as the Ambassador to the Institute of Developmental and Regenerative Medicine, University of Oxford.
profile
Shigeki Shimasaki,
Vice President & COO (Head of Research & Development)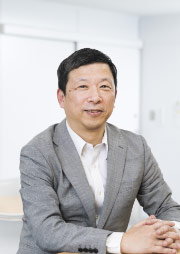 Shigeki Shimasaki graduated from School of Health Sciences, Faculty of Medicine, University of Tokyo in 1980. After joining Mitsubishi Kasei Kogyo (now Mitsubishi Chemical Corporation), he engaged primarily in the pharmaceutical development, and worked also in the fields of medical affairs and marketing planning. Notably, he received a President Award as a recognition of his significant contribution to the statistical analysis work as a head of statistical analysis and data management unit. As directed a large domestic clinical trial of 1,500 cases and established company restructure and operational policies for the enforcement of ICH-GCP (Good Clinical Practice) standards among other achievements he made, he has extensive experiences and a proven track record in research and development.
Since getting aboard Nobelpharma in 2007, he held key senior posts such as Head of Research & Development before assuming the current position.